Emergency Tradesmen in South Leicestershire - Broughton Trader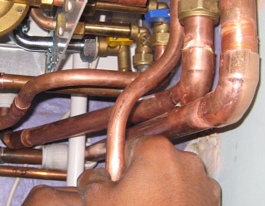 Return to Index of Categories

Locks

W Childs Locksmiths (website)
Countesthorpe, Tel: 0116 27708861, Mobile: 07910 376335


Mike B's Security Locksmiths (website)
Hinckley, Tel: 01455 891046


Plumbing & Heating

A1 Boiler Fix
Glen Parva, Tel: 0116 2996160, Mobile: 07702 524225


Glazing & Boarding

Gas Safe Register

By law, anyone carrying out work on gas installations and appliances must be
on the Gas Safe Register. Check that your gas engineer is Gas Safe registered.
They should have a Gas Safe Register identity card. Ask to see it! The card
should also indicate the types of work for which the engineer is registered.


Roofing

Electrical

Computing
Contact Us