Youth Web Pages
If you are a young person, or if you are associated with the Broughton Youth Action Group in some capacity, you are invited to submit material for publication in the 'YAG Pages' section.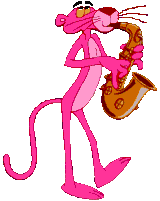 Perhaps you know how to prepare pages for the Internet (HTML files, GIF/JPEG graphics). That is the preferred format to provide, but almost any medium will do and text need not be typed up if it is written clearly.

We hope there will be opportunities for people to learn the basics of web page development. It is certainly not difficult to start. If this interests you, please let us know. No promises, as we have not got a course planned.

The other way to get on the web is to learn to play the saxophone.
Web Team
We need people with a background in web page development to assist with this Youth Website. Please contact Anita or the webmaster at Broughton Astley On-Line if you are able to help.