Broughton Astley Free Internet Facilities
Within a few weeks, and hopefully by early June, there will be a number of public access computers installed in the Broughton Astley Library. One is being sponsored by the Leicester Mercury newspaper and the others, most probably two more, have National Lottery derived funding. That is the first good news.
The computers will be well-equipped, with Microsoft programs and various utilities, such as Winzip. Plus a CD-ROM drive, a floppy disk drive, a colour printer connection, etc.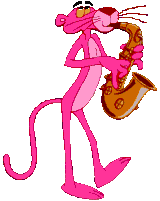 The next good news is that if you want to connect to the Internet, for surfing or for EMail, that service will be free of charge.

That's cool! "Durum, Durum..
Durum, Durum, Durum.."

The Leicestershire Library Service will also run classes for people who want to know how to use the facilities, in particular the Internet. We are guessing that any beginners' courses will be free.
Put Up Or Link Up Your Own Web Page
Want to be famous? Make an Internet page for yourself! We can put it up free. If you are already live, we could link to your page. More details can be found in the Webmaster's Office, part of the main BANET website.